Web Content Display
Web Content Display
Dudley Knox Library Annual Reports

See examples, facts & figures, and more about DKL's many activities. These reports are organized by fiscal year (FY) and are created and maintained by library administration.
Web Content Display
Web Content Display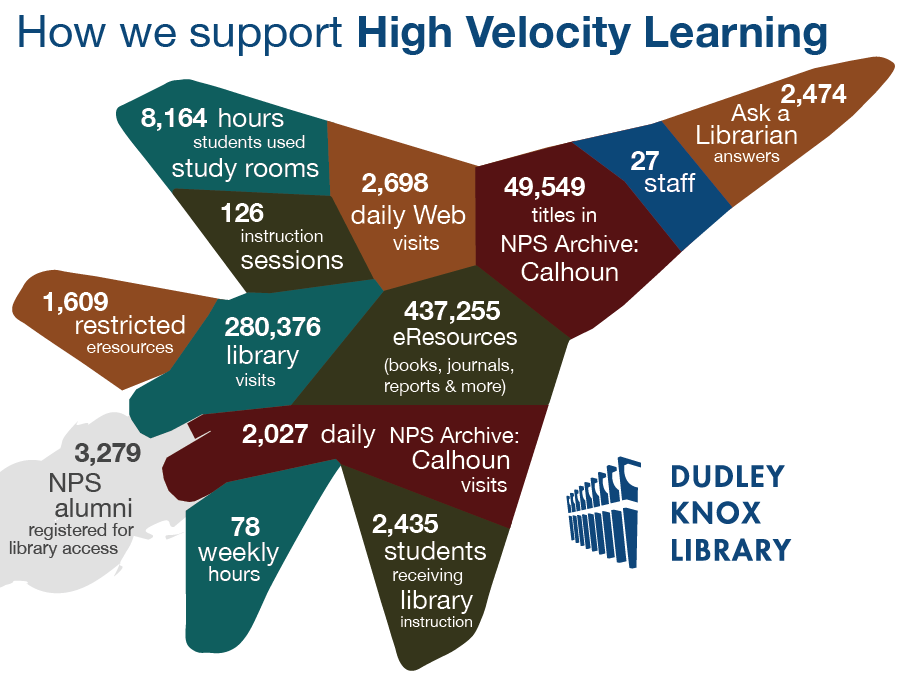 Throughout our 2016 Annual Report you will see many examples of how the Dudley Knox Library embodies, promotes, and supports high velocity learning, a signature component in the Chief of Naval Operation's A Design for Maintaining Maritime Superiority.
Our internal core values -- Service | Continuous Improvement | Teamwork | Respect & Trust | Accountability | Integrity -- help us stay focused on accomplishing the four strategic goals that enable our Mission. We remain engaged with learners where they learn by providing the right mix of people, portal and place to support student and faculty success.
Web Content Display
Web Content Display
---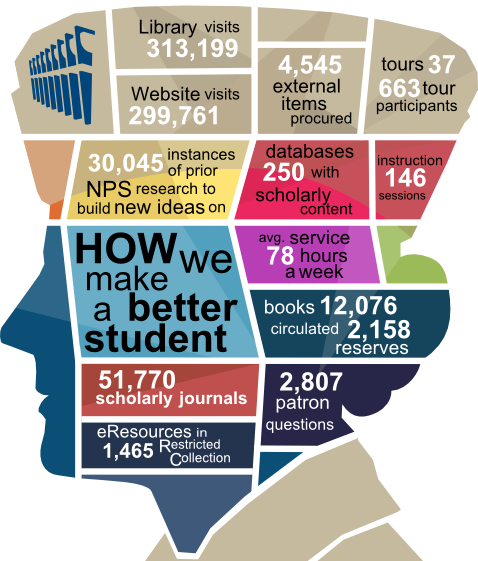 We are a vibrant organization that flexes to meet the needs of NPS students, faculty and researchers. In 2015 we launched a redesigned, responsive website; greatly expanded discovery of and access to licensed and NPS-authored scholarly content; increased and updated student study spaces and associated technologies; and educated faculty and students about emerging requirements for access to federally-funded research results (publications and data). Library staff continued to cross-train, collaborate, and step in where ever help was needed . . . all while providing superb service to resident and distant library patrons 7 days/week.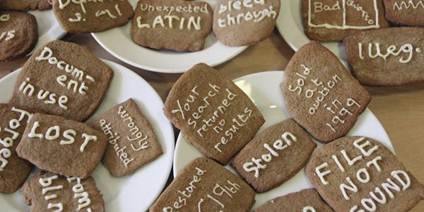 FY14 was the year we did our very best to keep the cookies from crumbling! And, we succeeded ... against substantial odds (federal government shutdown; Continuing Resolution with subsequent budget cuts; contractual delays that gapped access to scholarly content; and significant staff vacancies). Through it all, we remained focused on improving the "user experience" and connecting library patrons with the scholarly resources and services they needed to succeed.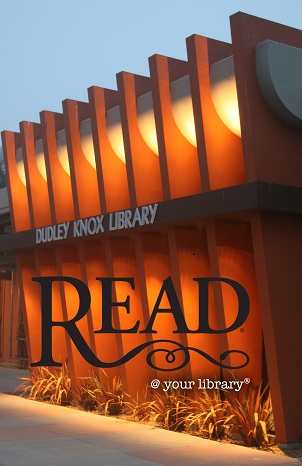 FY13 was a year of incredible change, consolidation and growth ... for the Dudley Knox Library as well as for the Naval Postgraduate School as an institution. We remained focused on our commitment to providing superb services and content to promote learning, instruction and scholarly research activities of our graduate student-officers from US military and allied nations.
Web Content Display
Web Content Display
Web Content Display
Web Content Display
Contact us
---
You might also be interested in...