Access NPS-licensed library resources anytime, anywhere using the NPS CloudLab, the VPN, or your NPS username & password.
Remote Access - When to login flowchart
When do I need to login for access?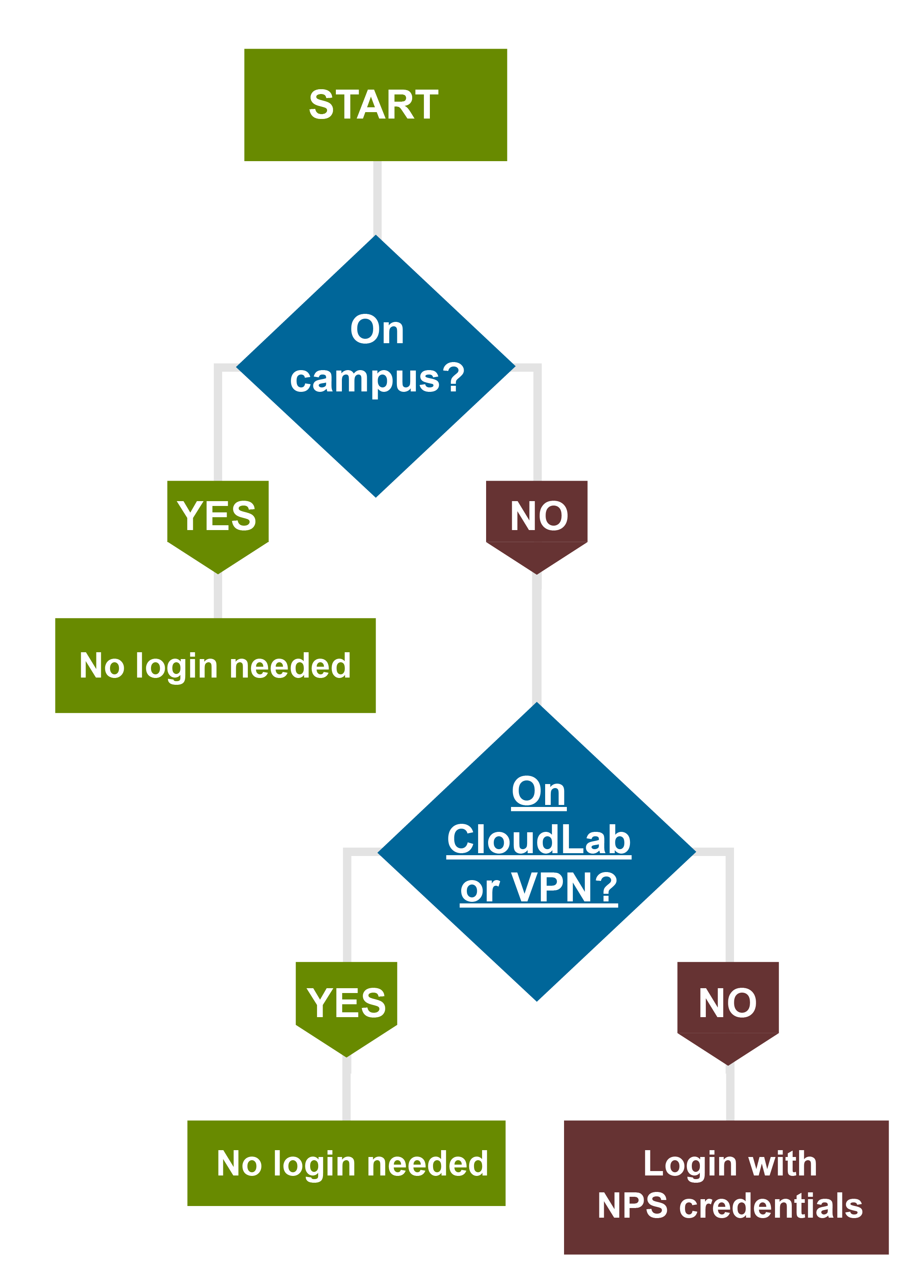 Click on the database or resource you need

If you're off network, you'll be prompted to login with your NPS credentials
Remote Access - How do I find and access
Where can I find NPS-licensed resources?
A great way to start your research. Find recommended top choices for a variety of resources: books, ebooks, articles, reports, NPS theses, statistics, and more on your topic.
When you're primarily interested in articles and reports on a topic, or you want to go directly to your favorite databases by name.
Find articles, books, ebooks, and more. Some are licensed, some are publicly accessible.
Remote Access - Contacts & Links
Contact Us
---
You might also be interested in...